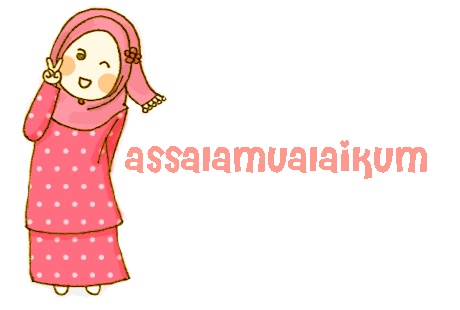 heyy awak-2 sekalian . saya dirumah bersama kawan baik saya , ummi rachael . kita orang berdua je dekat rumah , family saya balik kampung . jadi , ummi lah yang temankan saya . tapi semalam ada jiran/kawan saya nak temankan kita orang tidur . haha xD eei . saja je story ! takda kena okayy :)
okayy actually zaty nak story about jambori belia 24-27 mei 2012 (khamis-ahad) dekat putrajaya . tapi zaty pergi jumaat malam sebab cikgu mengajar petang tu . kitorang berlima , zaty , ummi , farah , alia and fazreen pergi dengan cikgu naik kereta . then gerak dalam pukul 9 macam tu lah . sampai putrajaya dalam pukul 11 . sampai2 je dekat sana , dia orang ada rowcall . so , berkumpul lah sekali . zaty 1 khemah dengan farah , alia and ummi .
malam tu kan , time dalam kereta , ada lah a few member2 pengakap yang pergi tanya zaty dekat mana , dah sampai ke belum . haihh . haha xD tahu lah dah tak sabar nak jumpa enn . haha okay perasan kejap . then dah sampai tuh , zaty text dengan alif , dia nak tahu zaty dekat mana . kita orang kontingen SELANGOR . so zaty suruh dia bangun . tapi kawan dia yang bangun . zaty suruh ummi lambai tangan . jauh jugak la kita orang duduk . then malam tu dia kata nak jumpa . first meet . sebelum ni kita orang kawan dekat facebook je . then jumpa malam tu , jalan2 dengan dia . kita orang bawak kawan kay . bukan jalan dua saja :)
lepas tu masing2 nak balik khemah . tapi zaty dengan ummi lepak dekat khemah maisara . dia adik angkat zaty sekolah sg choh . ini second time lah jumpa dia . dia ni kuat gila jealousnya . haihh --''
lepak2 , sembang2 sampai pukul berapa entah , tak ingat lah . pastu masuk khemah . and sleepy :D
pagi tu hari sabtu kita orang bangun lambat . pastu dah urus diri , ada rowcall lagi . aktiviti bebas . perggh best gila bapak lah zaty cakap , so nak buat apa , nak merayau ikut lah . pagi tu zaty and ummi ikut mawar jalan2 , kita orang ikut abg nazri , danial , and geng2 dia orang pusing2 dekat jom heboh and bazar apa tahh . banyak gila lah barang2 . tapi just tengok2 je . pastu kita orang nak naik fixie . haha lama gila kot tunggu semata2 nak naik fixie . rm5 1 jam . zaty , mawar , abg nazri and danial jalan2 , ronde putrajaya tu . haha . okay memang best lah en naik fixie tengah2 panas . ummi dia maybe bosan kut , so dia balik ke tapak kem sorang2 . yang lain dah naik dulu . huhu pastu berhenti dekat kedai sebelah masjid besi , beli air kelapa . pastu lepak dekat masjid tu sampai asar .
pastu jalan2 lagi dekat jom heboh . zaty jalan dengan mawar je . yang lain entah ke mana . pastu tengah lepak2 tuh , tiba2 je kaki krem . perghh masa tu tak tahu apa nak cakap dah . so ajak mawar duduk dekat tepi tasik tuh . bila dah okay sikit . mawar ajak jogging . haha xD jog sambil bawak beg . tapi jog kejap je . tak sampai 10 minit . hehe . masa tu dah nak dekat maghrib . so kita orang balik tapak kem je lahh.
malam tu alif ajak lepak sama2 . zaty dengan ummi on je lah . kita orang lepak dekat tangga depan tasik , hehehe masa tu alep kenalkan rmai lah member2 dia . semua spoting2 . masa tu jugak la zaty jumpa abg idin and paan a.k.a kentang . hewhew sebelum ni walling dekat fb je . dia orang pun spoting2 . . daerah kajang 13 . perghh korang memang the best lah !!
masa otw nak pergi tempat semua kontingen berkumpul , tiba2 terserempak dengan nil rezki . wohhho ~ dia jalan dengan awek . hahaha xD memang tak sangka la boleh jumpa time tuh . pastu borak kejap je . then pergi tempat apa tah tu . taktau nak cakap macam mana . pengakap2 yang lain semua pakai uniform . tapi ada jugak pakai baju t-shirt . kita orang pakai baju t-shirt jugakk . tak pakai uniform , so lepak kejap je . pastu blah lepak dekat tempat kontingen selangor berkumpul . sampai pukul 3 pagi kot lepak kat situ . main gitar apa semua . mawar pun lepak sekali . dia nyanyi . suara tak payah cakap la en , memang terbaikk (Y) then zaty ajak alif hamzi and mawar elyssa naik fixie sapa entah yang tak bawak balik . haha xD so pinjam je lahh . free ~ jalan2 kat tasik , ronde2 kat masjid malam2 . haha terbaikk lah dapat cycling dengan alep :))
then pagi bangun pukul 7 kot . haha . lambat gila lah bangun . pastu urus diri . then , berkumpul , dengar taklimat apa semua . then kemas barang , 'runtuhkan' khemah . hehe . pastu snap gambar . ni pun guna kamera orang lain . zaty tak bawak kamera ! credit to
furqan
and
abg idin
sebab amikkan gambar . okay lahh . panjang lak story nya . macam ada yang nak baca je . haha xD tak pe . kenangan untuk masa hadapan :)
jambatan putrajaya .
dengan abg idin . sakainya saya T.T
ni zaty dengan alif hamzi . kira macam kawan baru lah :)
from left : mawar , abg nazri , faiz , danial , zaty
furqan and danial :)
haha . muka zaty sunburn gila2 lahh . plus sakai . ahh lantakk . haha xD okayy lahh . ni entry paling panjang . haha xD bubyeee :)