Aku nak korang !!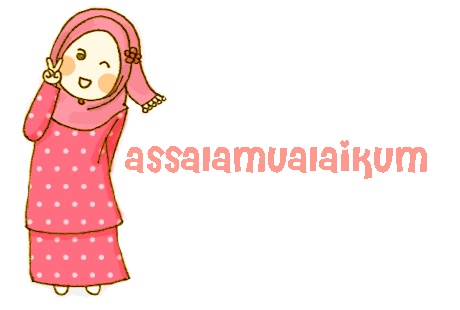 aku nak korang . korang tak paham ke ? aku nak ubah semua , tapi layak ke aku ? hmm , ye aku tahu semua manusia boleh berubah . dari baik berubah ke tak baik ... dari tak baik berubah jadi baik . itu memang hak korang . aku memang tak boleh nak buat apa . tapi kenapa semua jadi macam ni ?
aku nak korang yang dulu !
aku tak tahu lah kenapa kita renggang ... kita bersama , gurau-gurau , semua tu macam 'pura-pura' tahun ni . tahun lepas lain sangat ! kita dulu rapat , lepak sama-sama . aku rindu time tu . serius weyh , aku tak tipu . kadang-kadang terfikir jugak , kenapa geng kita jadi macam ni . ZEDHA NATWA . huu ~ rindu .
ada satu hari tu kita lepak sama-sama . tapi tak semua . berapa orang je kita time tu , kita sembang-sembang , bincang perangai member-member Z N . korang kecewa kan ? . aku tahu , yang lain pun rasa apa yang aku rasa , semuanya dah berubah . ada yang ikut kawan baru , ada yang tah kemana sampai tak nampak kat sekolah . ada yang terserempak , tapi buat-buat tak nampak . aku mengaku , aku pun macam tu jugak . aku nak tengok apa perasaan korang . tapi , korang tak rasa apa-apa . sedih weyh sedih ... hmm , aku taknak lah kita jadi macam ni selamanya . depan-depan buat-buat baik , tapi belakang ... ? korang tak sayang ke persahabatan kita ? bila kita nak outing sama-sama lagi ? bila ? hmmmm
aku nak korang tahu , aku sayang gila-gila dekat korang walaupun kita tak macam dulu .
Haikal @ ekal
kita selalu terserempak kan kal ? selalunya dekat kaki lima nak pergi bilik guru tu . dulu , kau selalu tegur aku . sampai aku dah terbiasa kau tegur dulu . then , ada oneday hari tu kau tak tegur aku pun . aku ingat kau marah kat aku . then kita dah banyak kali serempak , aku yang tegur kau . kau pun tegur aku .. kenapa terbalik yea kal ? tapi aku tak terasa pun ... kau dah okay dengan aku sekarang . sebab kau minat kat kawan baik aku sendiri . kau ada jugak tanya pasal dia kan ? heee ~ tak sangka aku kau minat dia . tak pe
teruskan mengayat .aku sokong kau !
my cute honey ... kita still rapat macam dulu . walaupun hanya time rehat kita jumpa . tu pun tak tentu kan ? ada time kita share-share story ... tapi terkilan jugak sebab ada orang sanggup tuduh awak yang bukan-bukan . it's okay sayang .. kita kenal dari sekolah rendah lagi kan ?! but please don't do what i don't like . kita jaga hati masing-masing okay sayang ! :') please always be beside me . me love you :*
Zulhairy @ hery
dari dulu kita tak rapat pun actually . just tegur . borak-borak . itu pun disebabkan awek kau kawan baik aku . so aku tak tahu nak komen ape kat kau --' haihh . dulu aku suka kacau kau dating dengan awek kau . aku suka kacau daun . tapi kau buat 'lek' je kan ? sanggup kau marah aku ? hahaha xD okay . aku nak pesan kat kau , kau jaga awek kau , atau lebih dikenali sebagai kawan baik aku tu . aku tahu dia nakal . hewhew . :')
Syahfarez @ ayez
Ayez , junior dalam group ni . dia comel kan ? dulu kitorang rapat ... tapi sekarang , dia tuduh aku sombong --' dah biasa dah dengan gelaran tu . dulu kita kena gosip dengan diorang . ayez ingat tak semua tuh ? dulu ayez pernah cakap , ayez suka kat zaty , tapi zaty buat tak tahu je . sampai lah ayez lupakan zaty . tapi betul ke dah lupa ? yang tu zaty tak tahu . kita still kawan kan sampai sekarang ? ada jugak lepak sama-sama .
dan zaty harap , kita still kawan sampai bila-bila :')
Nadia
my lovely honey . kita start rapat masa form 1 kan .. sampai lah form 3 , walaupun kita tak sama kelas masa form 3 , kita tetap rapat . kalau ada masa , zaty , nadia and dayah always bertiga ... nadia ingat tak kenangan pahit manis kita bersama ? ingat tak ? tapi kenapa tahun ni walaupun lain-lain kelas , kita tak rapat macam dulu ? maybe faktor persekitaran ... or ... ? hmm , walau apa pun yang berlaku , zaty tetap sayang nadia and anggap nadia kawan baik zaty .. tapi bagi nadia , tak tahu lah kan macam mana :')
<3 zaty sayang nadia <3
Azim
dah lama tak nampak kau , zim . kau pergi mana ? kat sekolah serius tak nampak kau . dulu , kita selalu borak-borak kan ? tak kesah la pasal apa . then ada oneday , pagi-pagi kita lepak dekat tepi koperasi , kau suka tanya macam-macam . time tu kau ada cakap , kau nak pindah sekolah . takkan kau dah pindah wey ?
hmmm :(
Zaharil @ tain
tain ~ :D kau je lahh yang tak sombong dengan aku . pagi-pagi kau mesti kau tegur aku , aku harap kau akan terus buat macam tu , taw tain ? kau tak berubah bagi aku .. kau sama je macam dulu . kau pun ada jugak gosip pasal diorang kan ;) hehehe . tak pe . aku paham , kau tak suka dengan semua ni .
aku harap kita tak lupa each other okay tain :)
kau pun aku rasa lebih kurang dengan hery . kita tak rapat sangat , just tegur macam tu je . dulu kau ada jugak usik-usik aku kat koop tu . tapi sekarang aku rasa dah tak ada . ye lah . sekarang kau dah ada awek ,
mesti la kau luangkan lebih masa dengan dia kan kan ? tak pe lahh .
hope korang kekal and bahagia :)
Ashraf @ ayap
ayap , kau pergi mana ? aku dah jarang or lebih tepat lagi tak jumpa langsung kau dekat sekolah . kau pindah ke ? tak pulak dengar khabar berita yang kau pindah . ish ish ish . weyh ~ bila kau nak kacau aku lagi ? dulu kau suka kacau aku ... sekarang tak ada pun . hmm , , mana kau ? -,-'
semua ni just tinggal kenangan je bagi aku !
*hidayah n azim tak ada dalam gambar*
putera-putera
dan puteri-puteri
! *aku sayang korang* !
aku tahu punca-punca kita macam ni . mungkin masing-masing ada kawan baru .. mana kita tahu kan ?
aku rapat dengan ummi .
nadia rapat dengan ekin
hidayah rapat dengan syafiqa
hmm , tak apa lah kan ... zaty just harap kita tak lupa each other ... boleh kan korang ?
! aku sayang korang semua sangat-sangat !
********************